ORTHODONTIC CARE FOR CHILDREN AND ADULTS
Initial consultations are always done at no charge. This first appointment is 30-45 minutes in length and will include photos, an xray if needed, and discussions of treatment and timing options. The American Association of Orthodontists recommends an initial orthodontic checkup by the age of 7.
Welcome to Reed Orthodontics!
Reed Orthodontics in Ocala & Crystal River
Reed Orthodontics was founded by Dr. Rolland 'Kim" Reed in 1979 and is the longest running orthodontic practice in the area. His son, Dr. Juddson Reed, joined the practice in 2006 after dental school and his orthodontic residency at the University of Florida. Dr. Juddson Reed specializes in helping kids, teens and adults achieve a beautiful and confident smile.
We recognize that each patient has different orthodontic needs and we pride ourselves in the courteous service we deliver to each person who walks through our doors. Our dedicated team of highly-qualified professionals is committed to determining which treatment solution is best suited for your specific orthodontic needs. Offices are conveniently located in Ocala and Crystal River.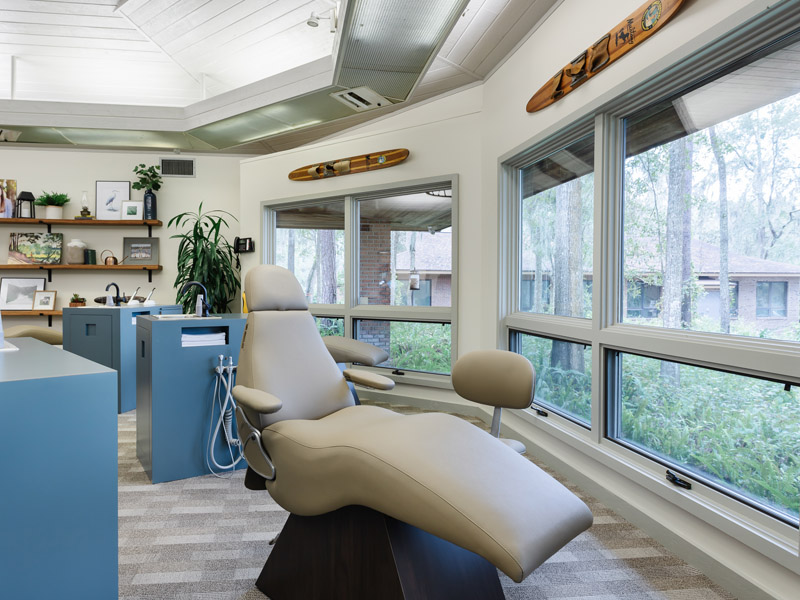 Reed Orthodontics Testimonials
At Reed Orthodontics, you are more than just a patient – you are family! We work together to provide personalized service and an enjoyable orthodontic experience in a comfortable, stress-free environment. Not only do we provide advanced procedures, we do it with a smile! Many patients may not look forward to wearing braces, but after one visit to our office, we know you'll change your mind and tell your friends!

I just took my daughter to Reed Orthodontics and was so completely happy. The office is beautiful with such a warm and friendly atmosphere. The staff is super nice and Dr Reed is such a nice and intelligent person. I highly recommend Reed Orthodontics!
As an adult who wanted to close a gap – this by far has been an amazing experience- Dr. Reed and the entire staff offer a best in class experience. If I had little ones who needed an orthodontist- Dr. Reed would be the practice I'd choose !
We took our daughter to see Dr. Reed and we found out she needed braces.  He has worked wonders for some of our friends' kids and now he's doing for us what he has done for them!  Dr. Reed and his staff were fantastic throughout the entire process! We HIGHLY recommend Reed Ortho!
By far the absolute best orthodontist in our part of the state . Dr reed is not only a friendly individual but he is accommodating and goes out of his way to work with your schedule. He is a magician at his craft . My teeth have made great improvements a lot faster than even I anticipated. If your looking for the job not just done but done right look no farther than dr reed and his staff … A+++
We have locations in Ocala & Crystal River!
We are always available to talk with you and address your concerns. Please feel free to contact us through our office phone number or e-mail address. After hours, emergency contact is always available.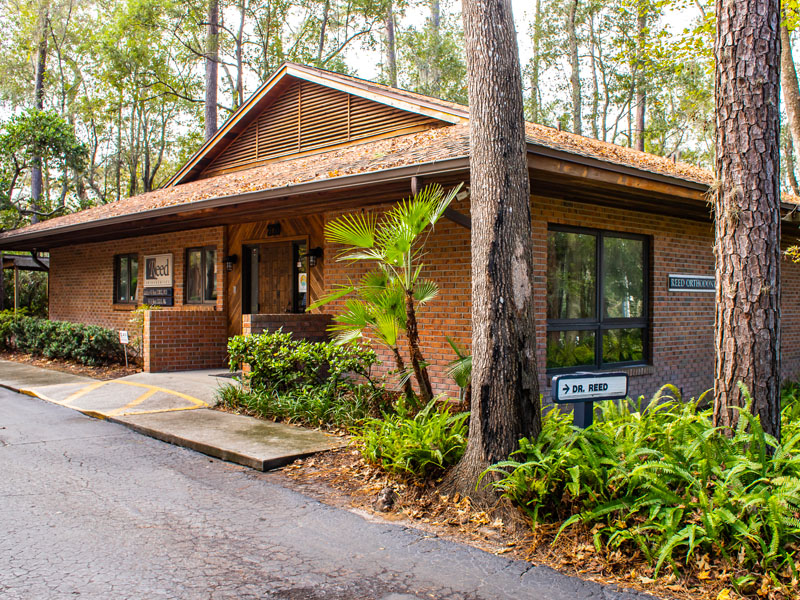 Ocala Office
Hickory Woods Medical Center
2720 SE 17th Street
Ocala, FL 34471
Phone: (352) 732-5111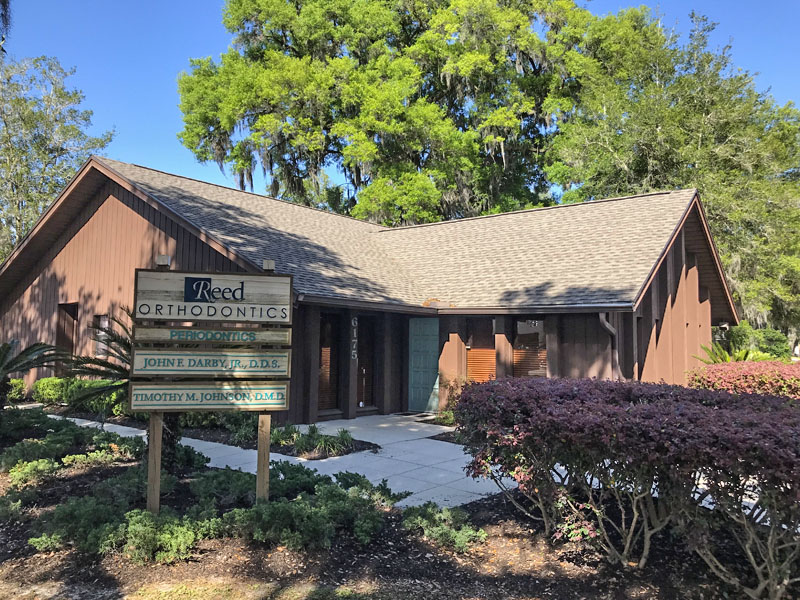 Crystal River Office
Meadowcrest Office Park
6175 W. Corporate Oaks Dr.
Crystal River, FL 34429
Phone: (352) 795-6262
Thank you for visiting Reed Orthodontics!
Founded by Dr. Rolland "Kim" Reed in 1979, our family practice is the oldest orthodontic practice in the area. Our offices are conveniently located in Ocala and Crystal River, FL. We specialize in helping kids, teens and adults achieve a beautiful and confident smile.
Dr. Juddson R. Reed
D.M.D. M.S.